IT'S WHAT'S ON THE INSIDE
THat cOUNTS !

Everything that makes a firework a firework is the stuff on the inside because if it weren't there, then fireworks would be a horrible name for it. This is because the chemicals on the inside cause it to fly, explode, and work all together. The shell is just there to hold it together so it doesn't fall apart, and the nose helps to guide the firework.

---
Powered by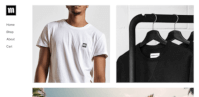 Create your own unique website with customizable templates.